Some time ago, images of Afghanistan's first sports car or supercar were spread in the virtual and media space of Iran and Afghanistan, which caused a lot of fuss and controversy. Some people thought it was impossible to produce such a car in Afghanistan, and some people expressed their happiness about the production of such a car in Afghanistan. They were happy. But what is the story? Who are its producers? And all about We will explain its manufacturer and the production process of this car to you in this article.
Who is the car manufacturer?
A young Afghan named Mohammad Reza Ahmadi is originally from Ghazni, Afghanistan, but he was born, educated and raised in Iran. This young Afghan is from Iranian immigrant families who immigrated to Iran many years ago and studied there It is in Isfahan University. Ahmadi traveled to Afghanistan for the first time at the age of 22, and according to himself, he found his identity and once again after 4 years, he went to Afghanistan and the city of Kabul forever and in this country He starts the first car manufacturing company called Ntop. Although this young man is originally from Afghanistan, he has a completely Iranian accent and dialect, that's why many thought that he is Iranian. He, along with 4 other people, spent 4 years on their sports car project and spent about 50 thousand dollars so far to be able to build this car. , Mohammadreza Ahmadi and his team were under his cover and the process of making the car accelerated and finally after about 7 months, the first Afghan sports car called Mada or Mada 9 was unveiled on the campus of Kabul University.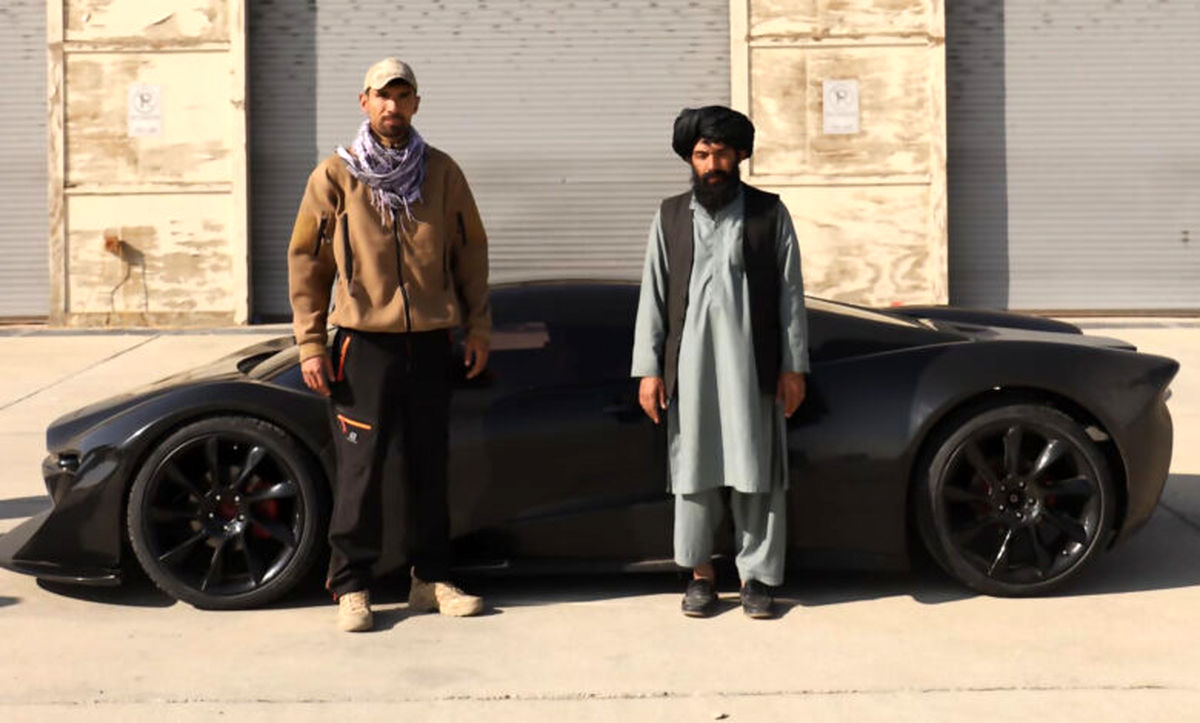 What features does this car have?
According to the head of the team building this car, the focus is more on its exterior design than on its engine and interior design! Most of the parts of this car are taken from Toyota and its interior design needs more Companies and interior designers. All the body mold, windows, lights, chassis, suspension system were all produced in Afghanistan for 4 years and only the engine and gearbox and of course the tires are foreign. Ahmadi hopes that in the future they will reach the engine manufacturing technology. Currently, after the support of the Technical and Vocational Education Department, their group of 5 people has increased to 25 people and it is said that In the future, this group of young Afghans will increase.
When is the unveiling time of this car?
This car is currently in the completion stage and has not yet been fully implemented, although it moves and can be driven, but it has not yet been fully tested and checked. This car is supposed to be fully tested and checked in one of the airbases of Afghanistan in the next 1 month and after that it will be displayed as an ambassador of progress in all the provinces and cities of Afghanistan. It is interesting to know that Mada 9 will be present at the Geneva Motor Show, which will be held in Qatar in the second month of 2023, so that Afghanistan, as a developing country, can To attract capital to produce a small sports car.
Where did the car design come from?
The body design of Moda 9 seems to many car enthusiasts to be copied from the Bugatti Chiron car, but the manufacturer claims that the design of his car was modeled after the helmets of the soldiers of the movie Troy, and his intention was not to copy at all. The body of the car is made of light composite The engine is located in the rear. Currently, there is no news of mass production and they mostly wanted to show a symbol of progress to the Afghan society.
Do you think it is a good symbol?