Hello to companions of IR-LuxeCars website! In this article, unlike previous articles, we will review NFT in the field of automotive, and we want you to stay with us until the end of the article, so that you can use it without delay if useful information is provided to you.
In the midst of buying and selling digital currencies such as Bitcoin, ethereum, etc., in 2021, a new event suddenly took place in the digital world, and that was the trend of Non-Fungible Tokens (NFT). Of course, this is quite the case. It is clear that unique tokens were traded in the NFT markets, but by 2021 no one was willing to spend millions of dollars for a token. There is a price.
Now we come to the part where we talk about the middle ground, the NFT, and the confusion.
In fact, it is encrypted tokens that are placed in the digital world using blockchain technology, and therefore can not be cheated at all. It becomes completely unique. If we want to open the subject for you, we will do a part of it. In this article, we are going to cover NFT only from an artistic point of view. Suppose you are an artist and you have a unique painting or image. To sell this product and remove the hands of brokers, you put it on one of the NFT sales websites (Note: there are several sites where you can easily put your token up for auction) after you have successfully multiplied the token. Unsurprisingly, you expose it to the public and the auction. Anyone who wants to buy this work from you acts through the world of virtual money and buys that work from you by paying ethereum, and so far you have access to Atrium, which you can convert into dollars in the digital currency market. Make money.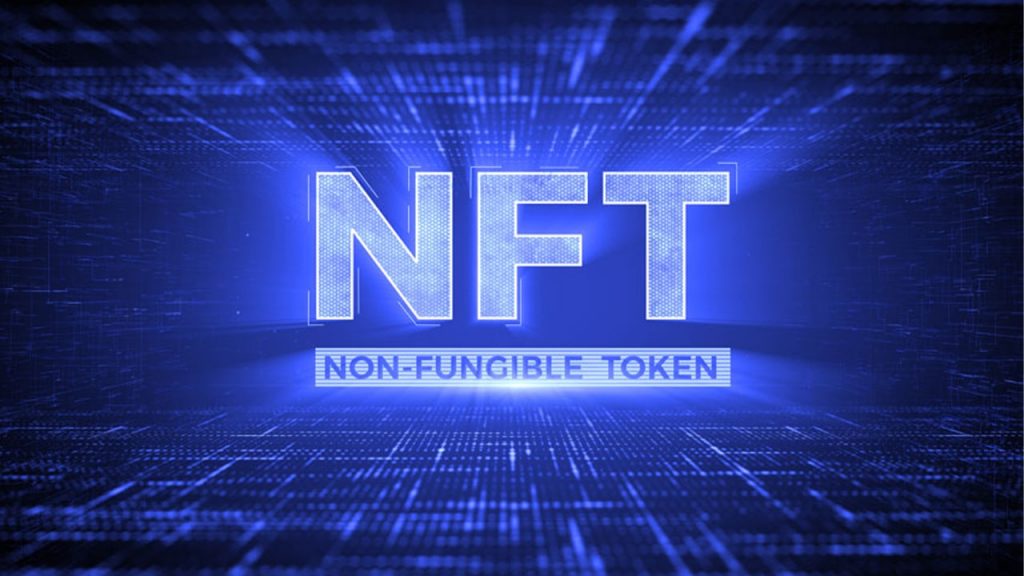 But now let's look at this token from the buyer's point of view. The code and password of the purchased token are at your sole discretion and you are the sole owner of that work. That work can be a photograph or a painting or any other work of art. No one has the right to use that work anywhere in the world without your permission, and if someone uses your work, you can claim ownership of the work through the Chinese block.
When it comes to blockchain, everyone's subconscious mind goes to bitcoin and thinks it's the platform, but you're wrong. In fact, blockchain technology was developed by a group of researchers in 1991 and was not used much until Bitcoin was made. But how does blockchain work ?! As the name implies, blockchain means a chain of blocks! These blocks are unique encrypted data that cannot be changed.
The reason blockchain is secure is that the technology consists of a network in which all digital documents are accessible to individuals, and no one can modestly modify these documents, because changes before and after these documents depend on changes to other documents. It is possible to change if all members of the network agree to the changes, otherwise a chain of blocks will be broken. Another feature of this work of art is that you can not sell a percentage or part of it to anyone, the buyer It either pays the full cost or does not buy it at all. For example, Mr. William Shatner, better known as Captain Kirk in the Star Wars series, received $ 1 per card when he entered the digital collectibles and issued 90,000 digital cards of his own image in the Rio WAX blockchain store.
Now the question arises whether this is possible in Iran as well?
The answer is yes. Because recently, with the heating of the NFT market, some Iranian artists, especially Iranian singers, have made good money by selling their album covers. Of course, this sale is more for the rich who have high financial capacity and want to own the most unique works available.
What should we do to buy NFT?
To buy other people's works in NFT, you must be a member of one of the sites for buying and selling non-unique tokens, and of course, more importantly, you must have a virtual wallet to be able to save your money in different digital currencies, such as: Pay ethereum, Solana, etc. Because of sanctions and some scams, we do not introduce a site at your service, and discuss these shopping websites with experts in the field of digital. After purchasing your unique artwork, its data is stored on the blockchain and no one but you has the right to use that artwork. Otherwise you can easily take action against copyright infringement.
Now, with the help of our artist colleagues, we can create unique tokens artistically and make these unique tokens available for sale to car enthusiasts. If you want to own one of the unique non-unique tokens in the field of automobiles in Iran and the world, wait for the good news. You can easily get valuable unique tokens that you will not see anywhere in the world. This promise can be given to car lovers in Iran that a bright future awaits them.
Wait for the good news …