If you are a fan of the Fast and Furious movie series, you know that all parts of this Hollywood movie are full of attractive Dodge products, and even Dodge's role in Fast and Furious 9, which was even more prominent in the last episode of this movie series. Before we get into the article, here is a brief introduction to these two fascinating American monsters. It is interesting to know that the correct pronunciation of these cars is Dodge, but it has been known as Dodge in Iran since ancient times, so in this article we try to use the same correct American pronunciation. There is a ram with two horns rounded forward, But let's go to two handsome and good-sounding guests of IR-LuxCars
Introduction Of Dodge Charger
It has been in production for seven generations since 1966. The car has been produced in three models: compact hatchback, full-size sedan, muscle car and luxury personal coupe. Dodge Challenger short introduction: The car was built in three generations by Dodge Automobile. The first Challenger was launched in 1959, and production is still ongoing. Challenger's appearance changed between 1970 and 1974. The third-generation Challenger was introduced in 2008 as a competitor to the fifth-generation Mustang and Camaro.
Now, we come to the part where we talk about the middle ground. In this article, we want to introduce you to two good-sounding American monsters: Dodge Charger 2014 and Dodge Challenger STX 2018. The pictures that you see of these two attractive and lovely people have been prepared by the article team of IR-LuxeCars in SoomehSara city of Gilan province. First of all, let's go to the propulsion of these two angry and furious American monsters! The charger was introduced with a 3.6-liter six-cylinder engine in 2014, which could produce 6,000 rpm with 292 horsepower. And produce a torque equivalent to 352 Nm. In contrast to the 2018 Challenger SXT, it has a 3.6-liter six-cylinder engine that can produce 610 rpm, 310 hp and 370 Nm of torque. These two engines are enough to make a proper noise and disrupt the city.
it is interesting to know ; Both Dodge models you see in the picture have a rear differential and an 8-speed automatic transmission. After the technical specifications, we go to fuel consumption, speed and acceleration. Challenger combined fuel consumption is 9.2 liters per hundred kilometers The combined fuel consumption of the charger is 9.6 liters per hundred kilometers. Accelerator 0-100 Charger in 6.5 seconds and top speed is 210 km / h. In contrast, the Dodge Challenger accelerates in just 7 seconds, and the car is limited to 200 km / h. In appearance, Dodge has always tried to maintain its originality, and in both models, this has happened by itself. Muscular and large body, along with the lights that are each signature of a car and most importantly a different and simple interior that fascinates every driver. What is certain is that American cars are always more outrageous and scary than other carmakers in the world. They have a different position. In terms of amenities and safety, they are not similar at all; Why so Challenger was produced in 2018 and Charger in 2014.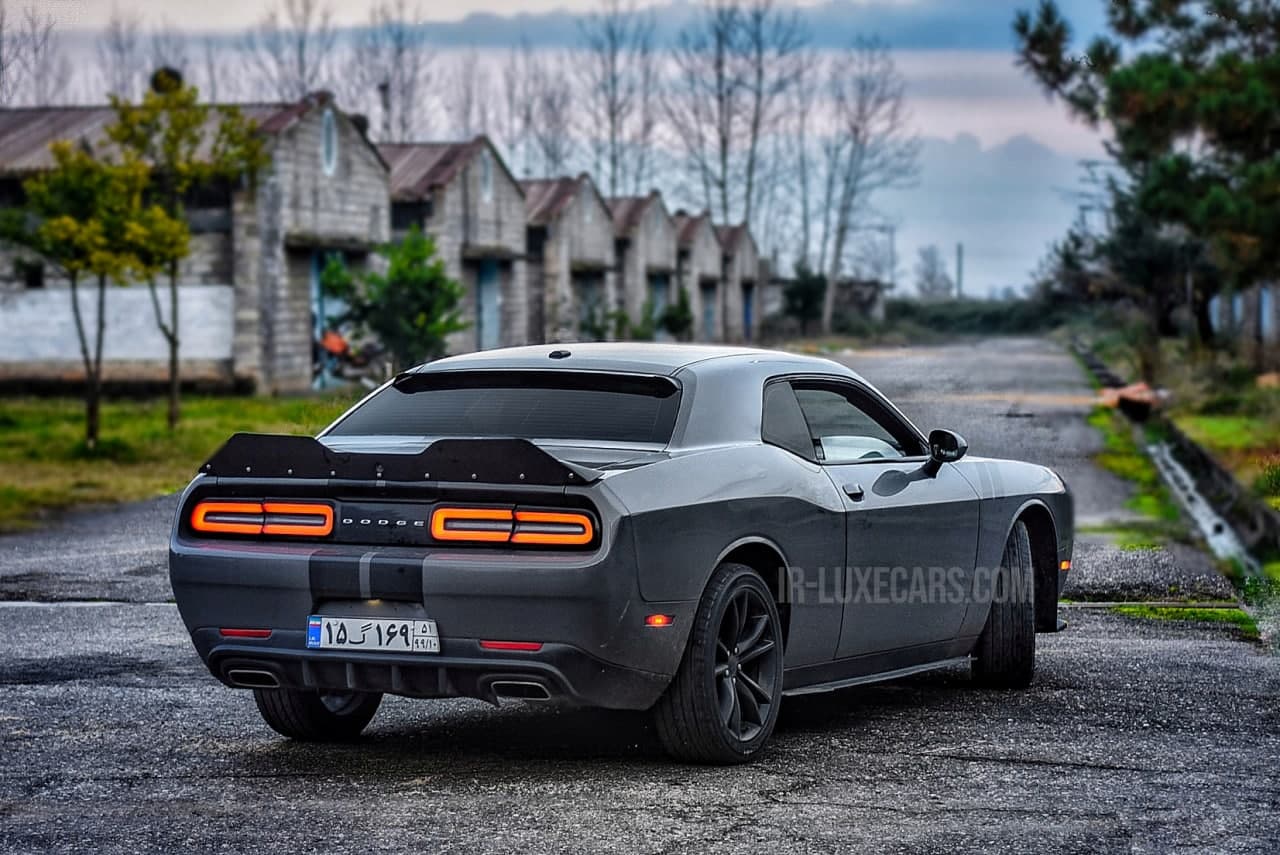 Challenger has welfare-safety facilities such as; Cruise control, power steering, push-button start, Rear view camera, park sensor, shortcuts on the steering wheel, electrochromatic inside the rearview mirror, air conditioning inside the cabin, 6 speakers, turn signals, emergency brake , Post-collision safety system, Stability control, Tire indicator, Traction control, Electric brake distribution, 7-inch multifunction display, Satellite navigation, Two driver and passenger airbags, Side and curtain airbags The driver's seat has 6 modes and so on. The charger also has welfare-safety features such as; Cruise control, traction control, electric brake distribution, emergency braking, push-button starter, multifunction display, driver and passenger airbag, side and curtain airbags, knee airbags, tire pressure gauge, 6-position driver's seat, 6 speakers And ... is. After all these possibilities, let us now turn to some of the problems that these two American monsters have. The problem with both cars is their high-consumption, high-consumption engines In addition, both cars are always difficult to park due to their large size. Also, because of this large size, they must be constantly careful not to hit anywhere or be hit by a car. Both the Challenger and the Charger each have their own costly options and are poor in speed and acceleration over their competitors in the same price range.