Introduction of some car importers
A number of car manufacturers and of course car importers in Iran got an import permit and they have to import about 70 thousand cars of different types with 1 billion dollars of currency! Now we went to introduce some of these importers who are more unknown to people. Among these importers, the names of two major car manufacturers can be seen; Iran Khodro and Saipa, which were previously products of the companies They used to import Peugeot, Renault, Citroen and even Mercedes-Benz, and still managed to remain as an importer in the competitive foreign car market.
Kosha Khodro: Importer of Kia Motors products
Maybe you have not heard the name of Kosha Khodro, because this importer played a significant role in the supply chain and distribution of spare parts in the country. It supplied spare parts for foreign cars such as: Hyundai, Kia, Toyota, Lexus, BMW and Mercedes Benz. Kosha Khodro For nearly a decade (since 1987), he has been doing import activities inside Iran and is a member of the Automobile Importers Association. This company has also shown by installing billboards of imported cars that it is probably the first Car importers in the country. This importer hopes to be able to import Cerato, Rio, Celtus, Soul, Optima and Pegasus and Picanto cars.
Mazin Khoro: Importer of Skoda
The news of the arrival of Skoda, a subsidiary of Volkswagen, was really pleasing in this situation of Chinese cars. This company used to import and customize some special cars for legal customers, and now it wants to be the only representative Skoda in Iran. Of course, it is not yet clear which Skoda products are intended, but considering the price range, probably products such as Fabia, Kodiak and Octavia should be closer to the Iranian market.
Arin Motor: Importer of Mitsubishi products
Arin Motor is mostly known as Lamari Ima product. This company has been the official representative of Mitsubishi products since 2013. and now he is once again the import manager of this popular Japanese company. Since 1391, they have been able to make a place in the hearts of Japanese car fans by importing Mitsubishi ASX to the country. Of course, it is not yet clear which products will be imported into the country, but it is likely that Mirage and Lancer products will be re-entered into the country.
Farda Automobiles: Importer of Chinese products
This automobile company started operating in 1992 under the banner of Iran Khodro, and at first it produced Iran Khodro's Samand and Peugeot parts, until in 2016 With the assembly of the MG RX, it entered the production arena and produced British-Chinese products, until the sanctions prevented them from continuing their activities. Currently, this automobile company assembles and sells Chinese cars under the name of Farda inside the country, and from 1996 to 1400, it managed to deliver 30 thousand cars to customers. This automobile industry is probably one of the importers of Chinese products
Airtoya: Importer of Toyota products
It is a famous name for Iranians and the official representative of quality Toyota products in Iran. Irtoya started its activity in Iran in 1352, and in this respect, it is one of the oldest companies. Currently, it is the only official Toyota import agent and provides after-sales services and spare parts of this company. Of course, it is not yet clear which products this company has considered for the domestic market of Iran, but we are sure that all Toyota products are of high quality.
Diyar Khodro: Importer of Chinese products
Diyar Khodro is more anonymous than all car importers. This company has imported Chinese cars such as DX3 to the country and has also assembled Sabrina, Senva and Wingle vans and is not a serious competitor to other Chinese car importers. However It is included in the list of car importers into the country.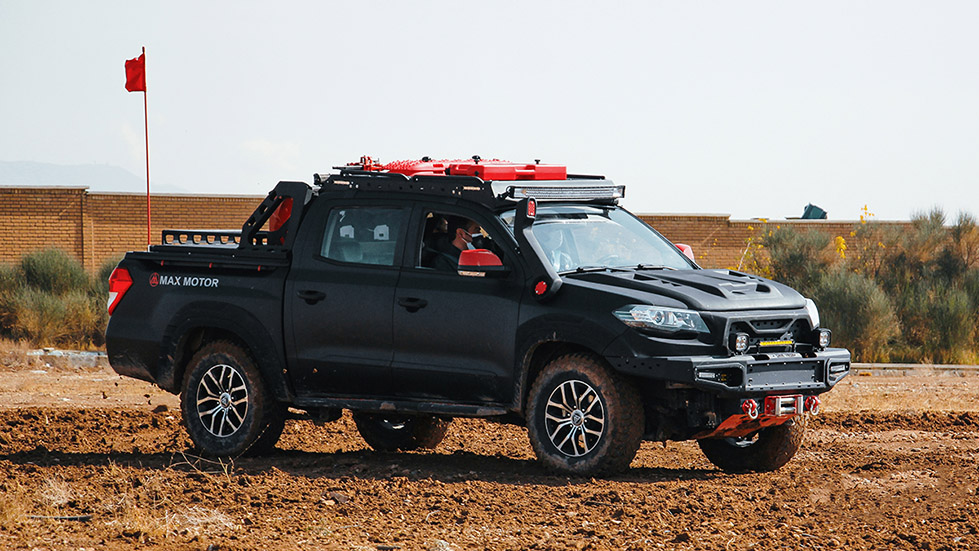 Maks Motors : Importer of Chinese cars
The Maks Motors is considered the Asian wing of Mammoth Automobile. Mammoth is one of the largest car manufacturers and importers in the country, which previously used to import Volkswagen products into the country. Mammoth Motors is the only official representative of Volkswagen in the country, which is probably included in the list due to the suspension of the engine. Car importers, we want to see the presence of Volkswagen quality products in the country again.
Kerman Motor: Importer of Hyundai
Kerman Motor is one of the largest Iranian assemblers, which started working with Daewoo products in 1373. But later with the purchase of Daewoo by General Motors and the sanctions, Daewoo was removed from the assembly cycle of this company and this company started assembling Volkswagen and Hyundai cars. They left, and instead of them, he assembled Lifan and Jack Chinese cars. Now again, Kerman Motor is the official representative in cooperation with its subsidiary Rain Khodro It has become Hyundai and we hope to be able to see good-looking and well-made Hyundai products in the country again.
These importers were more unknown than others, but along with all these companies, Iran Khodro, Saipa, Bahman Motor, Pars Khodro, Saipa-Citroen. They are among the car importers in the country